Winter Weddings...just around the corner!
Posted by Lindy Lanford on
As the days become longer and we dive into summer, Bridal World (as we like to call it) welcomes WINTER!
Brides are planning for their fall and winter 2015 weddings. But winter just seems too far away… or too close, more likely! :)
When all of the flowers are in full bloom, it's hard to imagine winter-rich colors and the many combinations sure to compliment your brumal nuptials! So, we've done the research for you! Winter-inspired color trends have been set and we are in love.
We've collected our favorite color combinations as a guide for our Bridal Cottage Brides:
Maroon, Navy and Gold
This Royal color-combination is rich in jewel tones for the modern bride. Bridal Cottage Consultants suggest dressing your bridesmaids in Navy long chiffon or dupioni.
Accenting your ladies dresses with Gold jewelry and Maroon flowers will create a polished look that is the perfect balance of classic sophistication and elegance.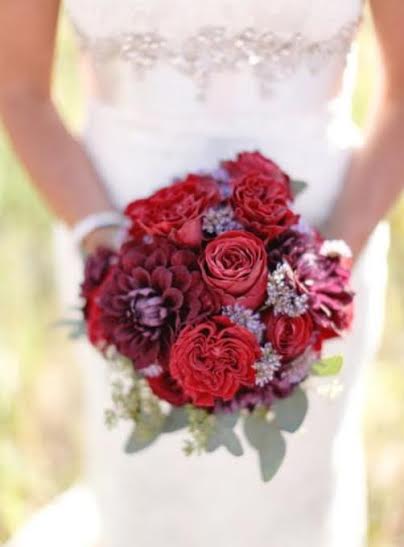 Your groom and groomsmen will compliment your ladies well in Midnight or Slate Blue.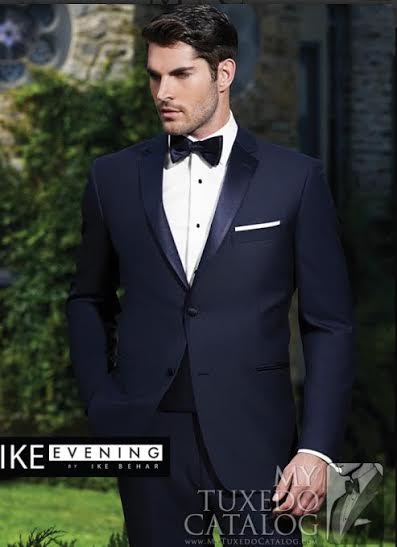 Most fun of all, incorporate shades of Gold in your bridal gown and accessories! Choosing a gown with a Gold underlay carriers the modern theme and cultivates a cohesive theme for you and your party.
Aubergine, Eggplant and Grey
Bold purples with softer shades of Grey are a sophisticated balance. Pairing an Eggplant sash with your White bridal gown creates a dramatic statement that is romantic and unique.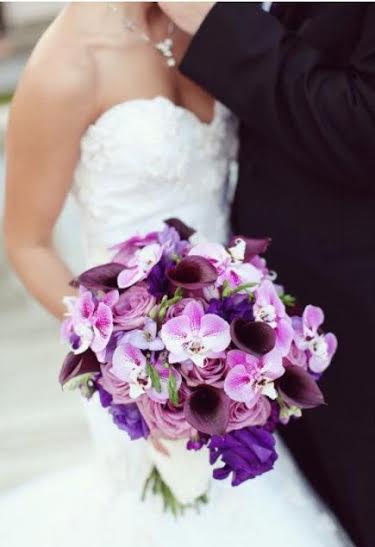 Dress your bridesmaids in shades of Purple or Grey ombre to carry the dramatic look into your bridal party.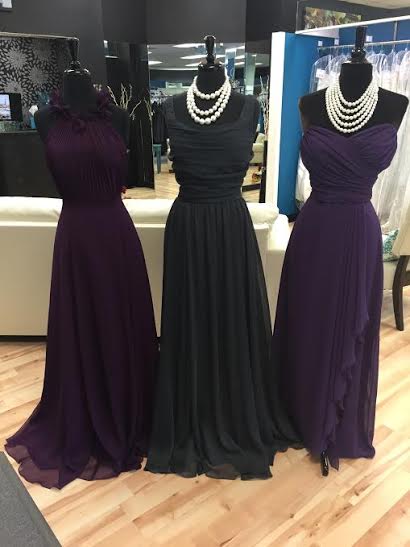 Your groom and groomsmen will look just as impressive in light or dark Grey tuxes. Accent their satin lapels on their coats with varying Aubergine and Eggplant flowers.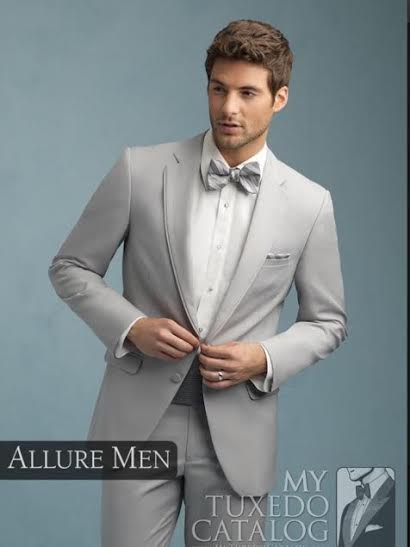 Teal, Ivory and Ivy
We are in love with this romantic color combination! Soft shades of ivory accent darker teal tones when you choose blue-green bridesmaid dresses and light, airy flowers like carnations in white or ivory.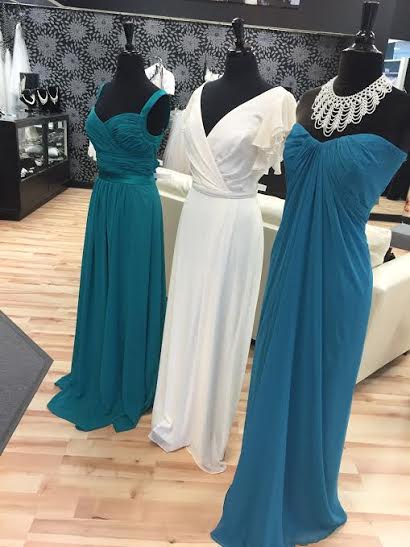 That romanticism carries throughout when you dress your groom and groomsmen in classic black tuxedos.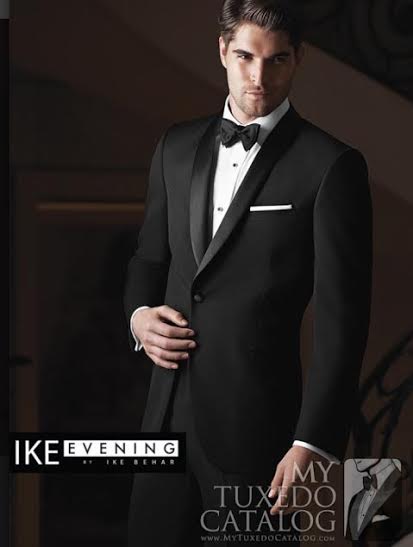 But don't feel bound to ivory in your bridal gown! White, champagne or even blush will complement and enhance this color-scheme as well. Carry a full bridal bouquet of spring, garden roses to complete your look!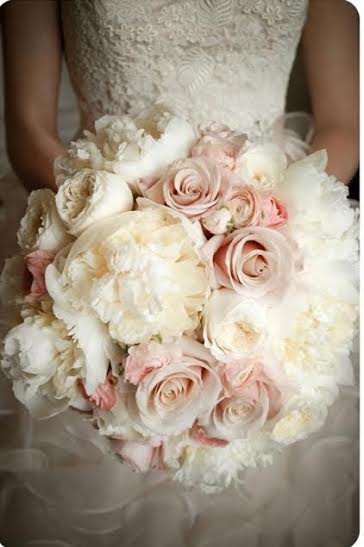 As we love to say at The Bridal Cottage, there are no fashion faux pas when you're the bride! But if you're looking for color-spiration, we recommend using these color combinations!
Remember, make it your own! You can't go wrong either way. Choose the colors that make you (almost) as happy as your groom!
---
Share this post
---
---